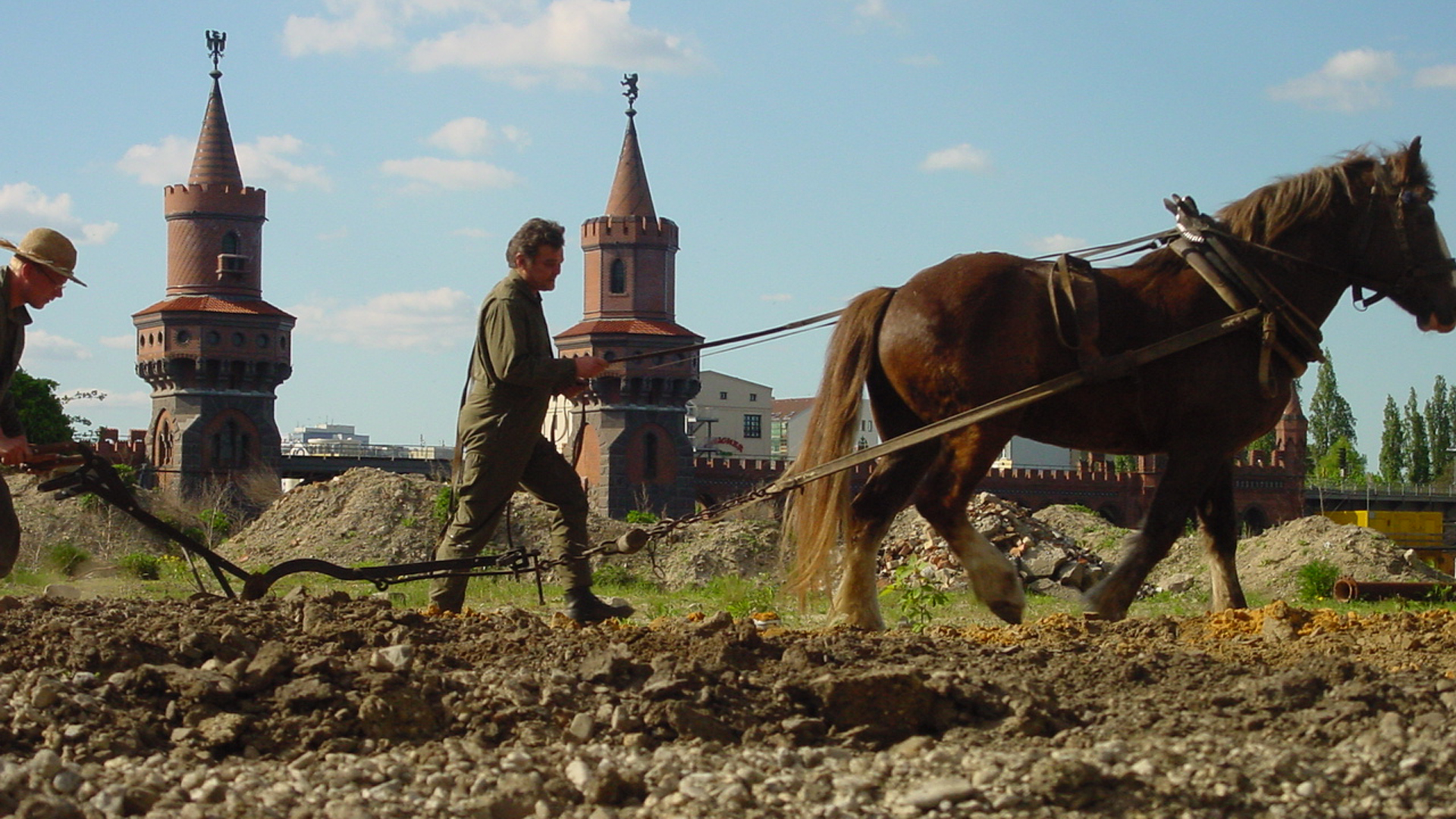 The non-profit urban art association is based in Berlin. It is treating questions of urban flux and social change by means of site-specific arts projects and artistic research. At home in Berlin, in Europe and beyond.
Point of departure was a project entitled »urban dialogues outside« in 1998. It addressed the final moments of the reconstruction of the eastern part of the city centre of Berlin in form of an artistic visual and performative intervention.
The artistic projects of urban dialogues which began in the centre of Berlin as a scrutiny of the dramatically fast changing urban environment, have since then developed globally in a manifold artistic discourse with the phenomenon of urban spaces, urban literature and city signs and social innovation.
The idea of exploring a particular area within its contemporary usage as a spatial system, its history and through its silently slumbering visions has been repeated in various areas in  European and African cities through a multitude of artistic approaches.
The artistic principle of urban dialogues is to bring aesthetic sensitivity to the rapid changes of place and perspective within the city landscape.
Since 2002 urban dialogues has also worked and contributed to urban and social regeneration programs in urban development zones, with a particular focus on integrating youth and young adults in the production of art and culture.
The projects have run with the support of, amongst others, the Capital Cultural Fund of Berlin, the European Cultural Foundation, the Creative Europe Programme of the European Commission, the Senate for Urban Development Berlin, the Youth and Family Foundation Berlin, Fonds Soziokultur Bonn, Fonds Darstellende Künste Bonn, the Spanish Embassy in Berlin, the British Council Germany, the branches of the Goethe-Institut in Johannesburg, Sao Paolo, Windhoek, Sofia, London and Barcelona, GIZ- Deutsche Gesellschaft für Internationale Zusammenarbeit, Siemens AG, Allianz AG and the largest free union in the world, IG Metall.